PV Boat Rentals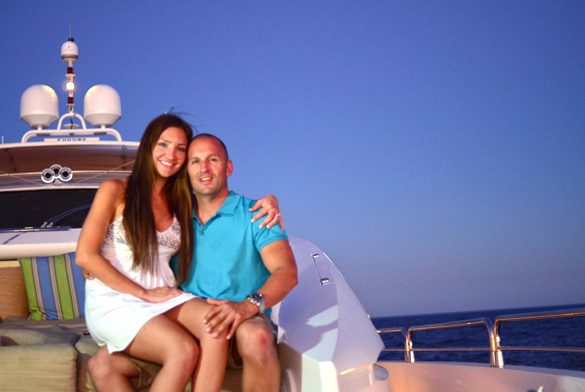 At Puerto Vallarta Yacht Charters, we have a professional, experienced team that works hard to make sure you get the experience you've always wanted. No matter what you need, we will go out of our way to make it happen. Worried your request is impossible? Just ask. We'll find a way to make it work.

We provide services for every occasion. If you're using us to spend time with family, whether sightseeing, fishing, or having a day of sunning and swimming, we know just what to do. If you want a romantic dinner to celebrate your special someone, we'll work everything out so it will be a time you'll never forget. And our skilled staff is ready and willing to help you with anything you need while aboard.

We also have very flexible rental options. We offer very reasonable rates for a variety of time periods, whether you want it for a week or part of a day. No matter how long you're with us, we'll make sure this is an experience you'll never forget.
Puerto Vallarta Boat Rentals and Yacht Charters
We offer the perfect get away from your busy, stressed everyday life. At Puerto Vallarta our goal is to make sure every moment you spend with us is relaxing and unique to your needs. Whatever you want, we'll make sure you get. If you're with us to party or to swim and tan, we'll be there to assure you fully enjoy yourself.
Celebrations while On Board
Not only do we offer day trips on our yachts, Puerto Vallarta also provides for all your group needs, too. If you're having a wedding, party, or big event, we have the space and services to make it happen. We're a one stop shop, where you can get everything from your food and drinks to your music. Our service is hassle free, so you enjoy your event to the fullest.
Luxuries You Can Experience
Vacations are about living the life you've always wanted. We at Puerto Vallarta Yacht Charters know how appealing the luxuriousness of yacht living is to you. We offer you this exclusive lifestyle experience, but without the exorbitant price. With us, you'll get the entire package, from high-end food and drinks to our beautiful, classy yachts. And don't worry about selfies. We have professional photographers who will capture every moment of your experience so you can just sit back and enjoy.